Charlotte, NC.......used to be called "Little Atlanta".......Atlanta used to be called ...NYC South.......

Now ......Charlotte is just another city......where the thugs....do their crime.

Be careful what you ask for......Charlotte.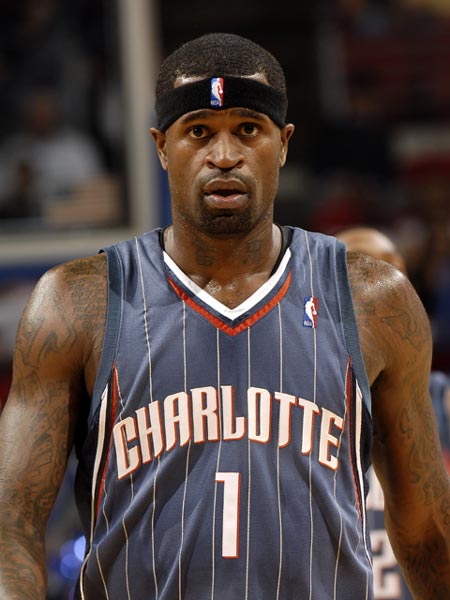 Do the home invasions ever stop? Charlotte Bobcats player Stephen Jackson's home was robbed while his wife was locked inside! Plus more on Tiger's $22 million loss when you read on..

On Wednesday morning, three armed men broke into the home of Charlotte Bobcats player Stephen Jackson. The robbers managed to enter Jackson's $1.7-million home in a gated community while he was away in Texas attending a camp. The three masked gunmen locked Jackson's wife, Renata, inside a bathroom and took a 9mm pistol, a Louis Vuitton wallet, and a ruby-encrusted wristwatch, among other things, police said. No suspects have been arrested in connection with the robbery.
Rumors have been circulating that this may have been an inside job. The Charlotte-Mecklenburg have been real tight-lipped about the details but did mention how unusual it was for three masked gunman to make entry into a private gated community with heavy security. Only time will tell who was involved, but thank God the wife was left unharmed.