On this the final day of Twenty-fourteen...
It seems only fitting that it is a Hump Day.
The 365th day.
So Much has happened these past 12 months.
We have gained...we have lost.
Some have come into our lives...some have departed.
We have loved....we have cried.
We have endured the sorrows...and the happy times.
Let's "hump" one last time this year:
He got fired the next day:
It's in the genes:
Year in Review? Sports Media:
They have since lifted the suspension for this fool:
Lions' Suh Suspended For Playoff Game After Stomp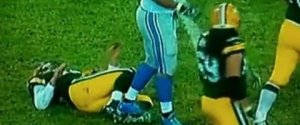 Boxing....ain't like it was:
Hey, have a great "HumpDay" and a Happy New year!