In this small southern college town...the natives are all giddy about their beloved UGA Bulldogs. We had a great Holiday Week-end...with our family. Loved it all.

So on this Hump Day...let us see what we are following.


We didn't get an InVite;


We think your team should just come on the field...like normal folks: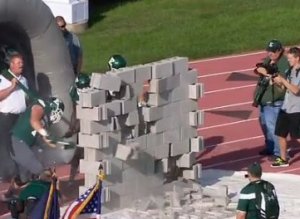 Serena...still looking good:
Wow...feels good to be back. Have a great Hump Day!