A native of this great state......and an alumnus of my University of Georgia....Hines Ward is well known in these parts.

We can remember his awesome high school career at nearby College Park......He even played a little quarterback at UGA.

He went on to be one of the most physical and productive wide receivers in NFL history.

But .......he .....as we......realize the big business....which is the NFL.

Hines ......we wish you well......and if you happen to change your mind....I'm sure the Atlanta Falcons.....would love to lure you out of retirement.

Just saying....

From the Pittsburgh Post-Gazette: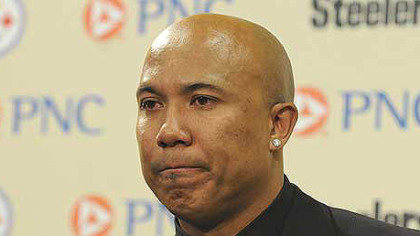 A tearful Hines Ward announces his retirement at a press conference today at the Steelers offices on the South Side.
Wide receiver Hines Ward said today he will retire from football, closing out his record-setting career as a Steeler.