It ended in the wee hours of Friday Morning on the east coast...

Back and forth....and forth and back it went.

Baseball......the way it ought to be!

Brace yourself for game7!

From the St. Louis Post- Dispatch: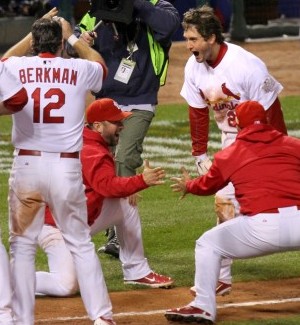 Twice down to their last strike, the Cardinals twice rallied to tie the Rangers before forcing tonight's Game 7.