Michael Vick......has had a problem making the right decisions in his life.....But.....

This is one decision......we applaud: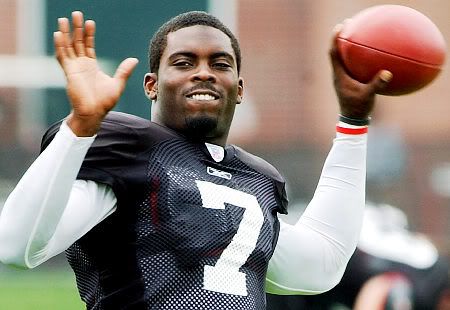 In other reality news,
Michael Vick
has cancelled his 2
nd
season of his BET
reality
show "The Michael Vick Project." Vick would rather concentrate on his game on the field rather then having cameras in his face 24/7.
He tells CSN Philly, "I put a stop to that. They asked me to do it. I don't have that lifestyle."
We hear the show was actually good. But who was watching? Sounds like a smart move if anything by Vick...