Obama lead up to 9.......in latest Gallup poll.

Seems this recent trip abroad has energized the Barack Obama campaign .

Lots of media attention.......lots of republican whining.......and in the end, Mr. Obama came off looking very presidential.

Here's the latest poll from Gallup.com:


Gallup Daily: Obama 49%, McCain 40%
Third day with Obama holding a significant lead over McCain
PRINCETON, NJ -- Barack Obama now leads John McCain among national registered voters by a 49% to 40% margin in Gallup Poll Daily tracking conducted July 24-26.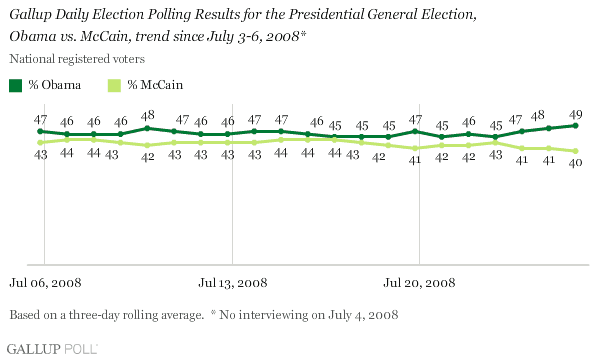 November..........can not get here fast enough.....