Leave it to the "Association" ...to make another boneheaded move. In a trade that would have benefited all three team.....David Stern and the NBA owners nixed the thing!

To us ....it seems like a little conflict of interest...being that the New Orleans franchised is owned and run by the league itself.

And....the league just shot itself in the foot. At least with this trade....New Orleans would have gotten players and draft picks.

Next year.....when Chris Paul becomes a free agent...he will leave...sign with another team...and New Orleans will get.....NOTHING!

Makes no sense to us.....but who are we?

The whole story: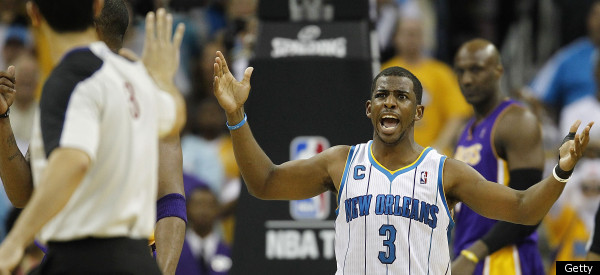 NBA Vetoes Blockbuster Deal For 'Basketball Reasons'..
Chris Paul Staying Put? ..
Kardashians Too?